Published: 27 January 2018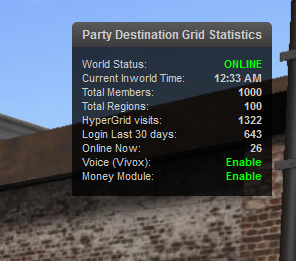 We are pleased to announce that we have reached 1000 members in Party Destination Grid.
Active accounts are around 643 in 30 days.
We broke all records. Many HG visitors come to visit or join us. In statistics show 1322 what is great.
Everyone enjoy in great music all the grid around.
We offer free plots which are around 7400sqm big.
In few days we will launch new " Premium Account " features, which allow all members for more space.

Party Destination Grid Elite Team