Published: 12 August 2018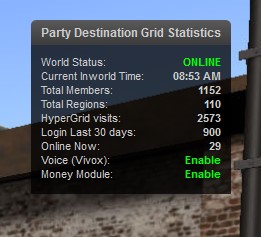 Today we have reached 900 active members within 30 days. It's very nice to all members to support our grid.
Statistics show that we already have 1152 members in 110 regions.
All members stay in harmony with esxch others and appreciate the good functioning of the grid.
We still offer free regions for creators and club owners, so hurry up to catch the last train and join us.

All prices for regions you can find on our web page.

Party Destination Grid Elite Team